Dedicated to delivering excellence
Everyone has a story. Here is ours.
Founded in 2009 in the Metro Detroit region, Yochana is a multi-award winning staffing and recruitment company that offers our clients the best candidates both nationally and internationally. Almost 120 technologically savvy team leaders, account managers, and recruiters work at Yochana.
Our goal is uncomplicated. to oppose the current situation. Yochana is a term that implies THINKING. To ensure that our clients and applicants get the outstanding outcomes they deserve, we adopt new perspectives on talent acquisition and recruiting techniques.
Connecting outstanding enterprises with brilliant resources is something we're passionate about. We accomplish it by employing innovative and passive hiring practices, putting in place an unmatched three-step interview process, and upholding Integrity at all times.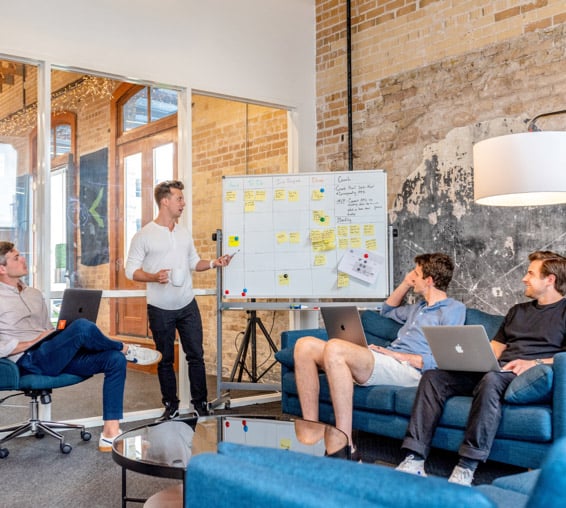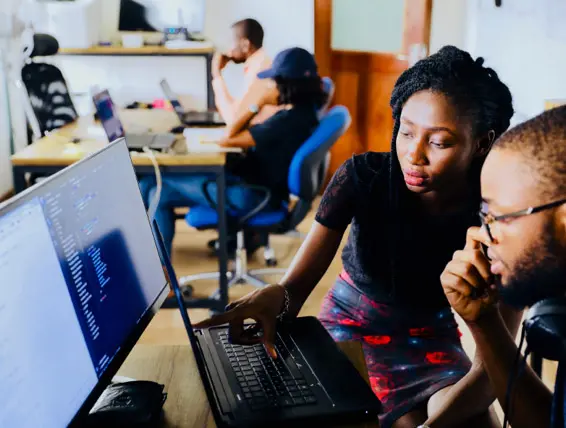 Year over Year revenue growth of 90-100+ % since our inception

Established in 2009, Yochana is an Award-winning staffing and recruitment firm.

Listed on the BBB Accredited A+ Company
Third consecutive year on the Inc. 500/5000 as one of the fastest-growing companies in the USA.

Multiple awards in Platinum, Silver, and Gold from firms such as HCL.

HCL America has honored Yochana with the 2012, 2013, 2014, 2015 Star Partner for its outstanding commitment and services in its Strengthening Partnership Meet.
Welcome to Yochana, - innovation meets recruitment excellence!
Are you tired of the ordinary? At Yochana, we dare to defy the norm and revolutionize the world of recruitment. We don't just find talent; we craft destinies. Rooted in a unique approach, we are driven by our commitment to deliver exceptional candidates to our clients without breaking the bank. Our methodology isn't just a process; it's a passion. A passion for guiding applicants towards their dream careers and helping clients uncover the ultimate resources.
Unveiling the Yochana Difference:
Crafting Brilliance Through Unconventionality: We aren't just recruiters; we're orchestrators of success. Our approach is distinctive, thanks to our penchant for thinking beyond convention. With a blend of finesse and affordability, we redefine excellence.
Elevating Expectations with Three-Tiered Screening: Every candidate is not just assessed; they're meticulously appraised through a rigorous triple-interview regimen. This ensures only the most exceptional contenders grace your consideration.
Seamlessness Redefined – Your Singular Touchpoint: Experience the elegance of simplicity with our single liaison. From submissions to scheduling, interviews to onboarding, and billing, one dedicated touchpoint streamlines it all.
Unveiling the Yochana Difference
Reservoir of Talent – Active and Passive, Embraced: Our candidate reservoir is a treasure trove of both active seekers and those not actively searching. This dynamic pool is nurtured daily with unorthodox sourcing techniques.
Authenticity Woven into Every Strand: Integrity, transparency, trust – these aren't just words; they're the cornerstones of our professional relationships. We're here to build partnerships on the bedrock of authenticity.
Empowering Affordability: Exceptional doesn't have to mean exorbitant. Witness competitive rates that align perfectly with your needs and expectations.
Specialization that Resonates: With over 85 specialized recruiters, each a virtuoso in their talent domain, we ensure your needs are met with laser-focused expertise.
Our culture is built around five key attributes that differentiate us from our competition.
We're continuing to build our network nationally, bringing together a vibrant team with best-in-class service and technical skills alike. With more than 800 employees across the US, our team is growing fast.
Work is vital, as we all know, but so is recreation! We value each of our relationships and want to work together in enjoyable ways that both address pressing issues and put a smile on your face.
We enjoy what we do and taking care of our customers. Simply put, life is too short to not savor every moment!

At Yochana, we're not just recruiters; we're curators of excellence, pioneers of change, and architects of dreams. Your journey to unmatched talent and unrivaled careers begins here. Let's redefine success, together.